Explore Grand Oaks of Okeechobee
We offer unparalleled assisted living and respite care services at Grand Oaks of Okeechobee.
Our assisted living services combine senior independence with quality healthcare. Our residents receive assistance with activities of daily living (ADLs), transportation and accompaniment to scheduled medical appointments, medication reminders, companionship and more, all while maintaining an independent lifestyle.
If residents require additional healthcare while living with us, the Visiting Nurse Association of Florida (VNA), which has provided superior medical care in Florida since 1976, can offer further assistance and medical care.
Our respite care services, or short term stays at our community, are available for seniors whose in-home caregiver is unable to care for them on a temporarily basis for reasons such as personal health concerns, family obligations, or vacation plans. Our respite care residents receive the same personalized healthcare as the residents who reside in our community and have access to the same fun, enriching activities.
Join Our Community
We treat everyone like family!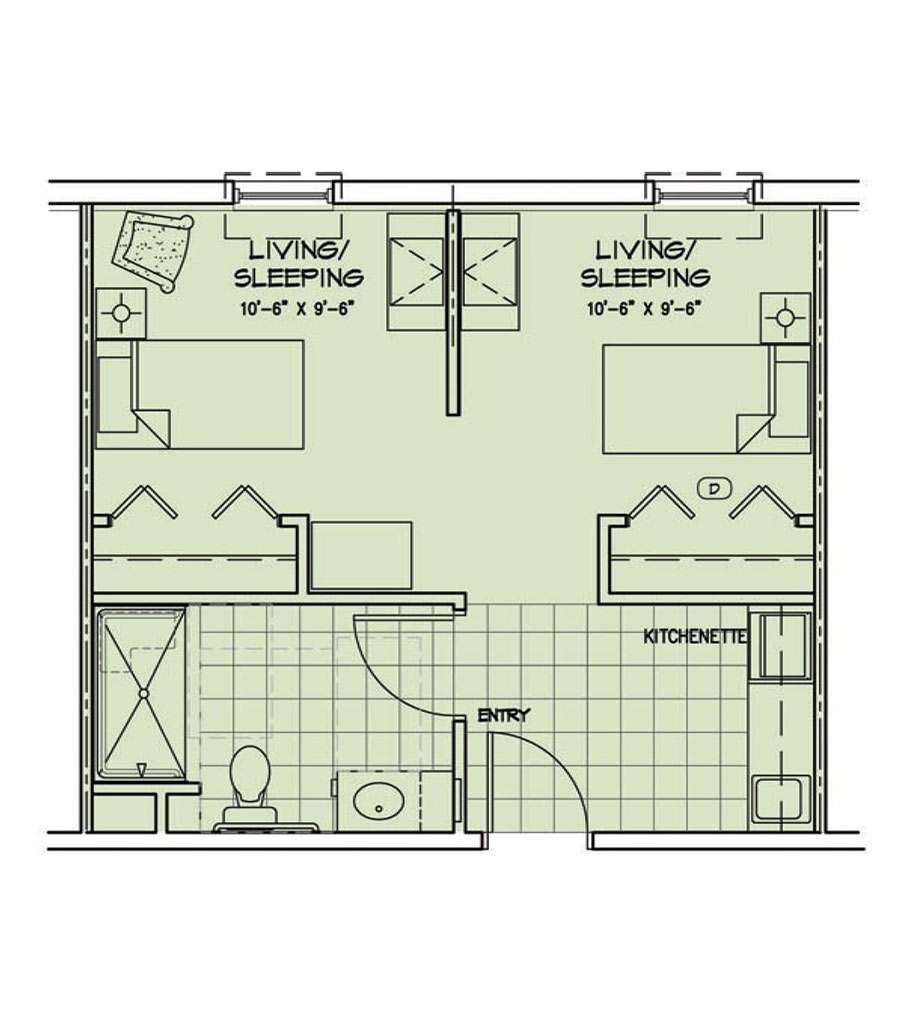 Floor Plans
Whether you chose a semi-private, one-bedroom, two-bedroom, studio or alcove suite, all of our rooms are designed with the utmost safety and comfort in mind.
1 Bedroom Suite
1 Bedroom Deluxe