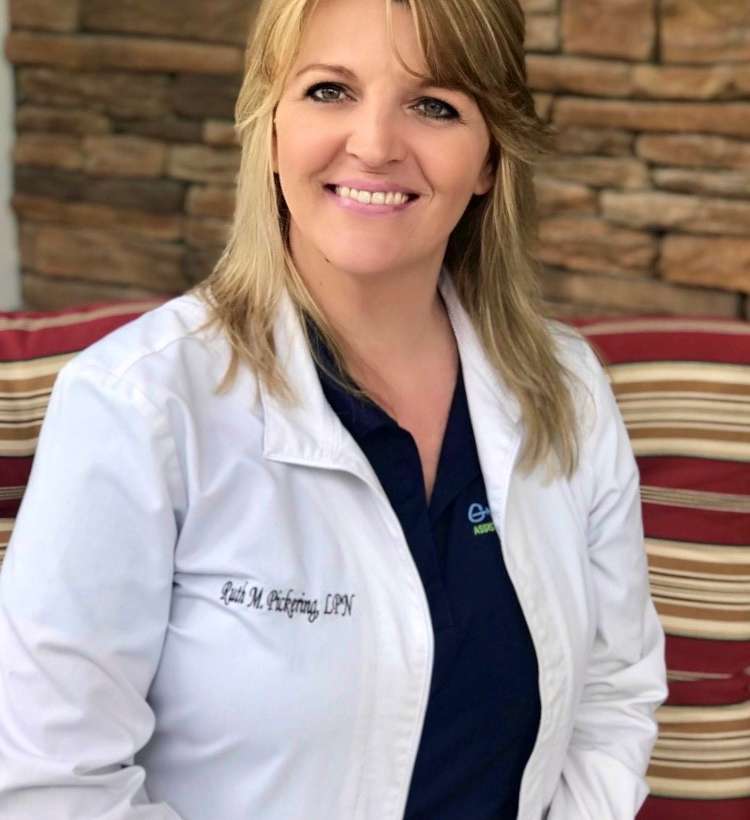 Ruth Pickering
LPN - Community Nurse
Brief info
Ruth was born in Manchester, Connecticut but grew up in Cusseta, Georgia. While in high school, she moved to Okeechobee, Florida.
She began her career as a certified nursing assistant in 2002 and became a nurse in 2004. She has worked in many different settings including a hospital, a pediatric office, home health and with special needs children. Ruth has been with Grand Oaks since 2018. "I love what I do and love being here at Grand Oaks. I don't plan on going anywhere else. I feel at home here."
Ruth has two children and is a first-time grandma to a beautiful baby girl. In 2017, she married her now husband, James. They have one fur baby named Chubbs.
When she's not working, she enjoys spending time with her children and grandbaby, camping, fishing and riding with her husband on their Harley-Davidson motorcycle.